Subscribe To Announcements
Pride Athletics Inc.

Our Online Apparel Store is Open!

Click Here to Visit the Store

Help St. Mark's Lions raise funds by purchasing items from our store. 15% of all sales come directly back to our program.

Over 300 items are available and can be shipped directly to your home!
Click play to listen to our anthem "Work Hard, Play Hard"

Our mission is to enrich young lives through youth athletics, community involvement and family empowerment we're we can tell our story one youth at a time.

When looking for a sports team for your child, we know you have plenty of choices. What you're really looking for is a growth experience. It's important to understand your child's end goal and to develop their ultimate potential both on and off the field. Whether your looking to groom a future collegiate athlete, or your child is just playing for fun - you've come to the right place to bring out their best.

"The West 10 Lions are the only sports club for our little guy. His new skills have boosted his confidence so much - he's like a new kid. We couldn't be happier!" - T. Bond

No photo albums available
Boykin Mowing & Landscape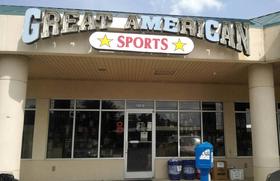 Jackson-Madison County Schools